On Sunday, August 27, 2023, Dan Patch Park at the Minnesota State Fair came alive with a celebration of Indigenous Peoples' Day. The daylong event, organized and hosted by North American Traditional Indigenous Food Systems (NATIFS), showcased Indigenous culture, food sovereignty, and the strength of community partnerships, and focused on education, culture, and culinary delights.
Thanks to our many partner groups (below) who shared their knowledge and passion with thousands of fairgoers— in addition to NATIFS' own Indigenous Food Lab Market, the day featured a rich array of Indigenous organizations, agencies, businesses, and groups whose work impacts Native communities. We look forward to expanding this list in future years!
Dream of Wild Health
Native American Community Clinic
Native American Community Development Institute
Nashke Native Games
East Phillips Neighborhood Institute
Tiwahe Foundation
Native Governance Center
MN Historical Society
Dakota Wicohan
Edible Boulevards
Division of Indian Work
One of the day's highlights was a panel discussion on Indigenous food sovereignty, moderated by NATIFS Chef-in-Residence Freddie Bitsoie. The panelists, including Destiny Jones from NACDI/Four Sisters, Joe Vital from East Phillips Neighborhood Institute (EPNI), Anthony Barela from Dream of Wild Health, and Natchez Beaulieu from Native American Community Clinic (NACC), provided valuable insights into the importance of preserving Indigenous food traditions and reclaiming food sovereignty.
NATIFS education leader, ethnobotanist Linda Black Elk, gave a demonstration on incorporating locally foraged, medicinal plants into one's diet, emphasizing the significance of sustainable and holistic practices. Meanwhile, Two Sisters Herbals – including our very own staff herbalist Francesca Garcia – and Estella Yeung from Growing Blue Flowers demonstrated medicinal tea and concoctions using ingredients like bee balm, plantain, and dandelion.
The Nixtamal team, joined by Lt. Governor Peggy Flanagan, showcased the art of making fresh tortillas from Indigenous corn, providing a delicious and educational experience for the audience. Chef Darryl Montana of Owamni prepared a stunning salad featuring Indigenous ingredients, including an unexpected twist – crickets, showcasing the culinary innovation rooted in Indigenous traditions.
Thanks to comedian Trish Cook for emceeing the day's events. Local drum troupe Gakaabikaang opened with a prayer and songs, accompanied by four talented dancers: Holly Henning, Zacheriah Red Bear, Miiskogihmiiwan Poupart-Chapman and Tawny Hale. The day concluded with a mesmerizing performance by Aztec dance group Kalpulli KetzalCoatlicue, featuring more than 20 dancers who entertained and educated the audience about the cultural significance of their regalia and dances.
At the fair, NATIFS shared future plans, which include expanding Indigenous Food Lab (IFL) to other regions, growing its wholesale market business to support Indigenous efforts nationwide, launching training programs, and expanding research and development for uses of Indigenous ingredients. NATIFS also plans to bolster support systems for Indigenous food-based innovators, introduce an Indigenous Food System Fellowship program, engage with policymakers, and develop educational materials to revive traditional knowledge.
Additionally, NATIFS is working on Indigenous food access tools such as pantry boxes, meal kits, and providing no- or reduced-cost Indigenous food staples to assist families in need. To help support NATIFS efforts, consider donating here.
Indigenous Peoples' Day at the Minnesota State Fair 2023 was a joyful celebration of culture, tradition, and community. It showcased the importance of Indigenous food sovereignty, educated the public about Indigenous heritage, and provided a platform for Indigenous businesses and organizations to thrive. As we look forward to Indigenous Peoples' Day at the Minnesota State Fair in 2024, we see an even more vibrant and enriching celebration of Indigenous culture and food sovereignty with all our valued partners. For more, visit natifs.org.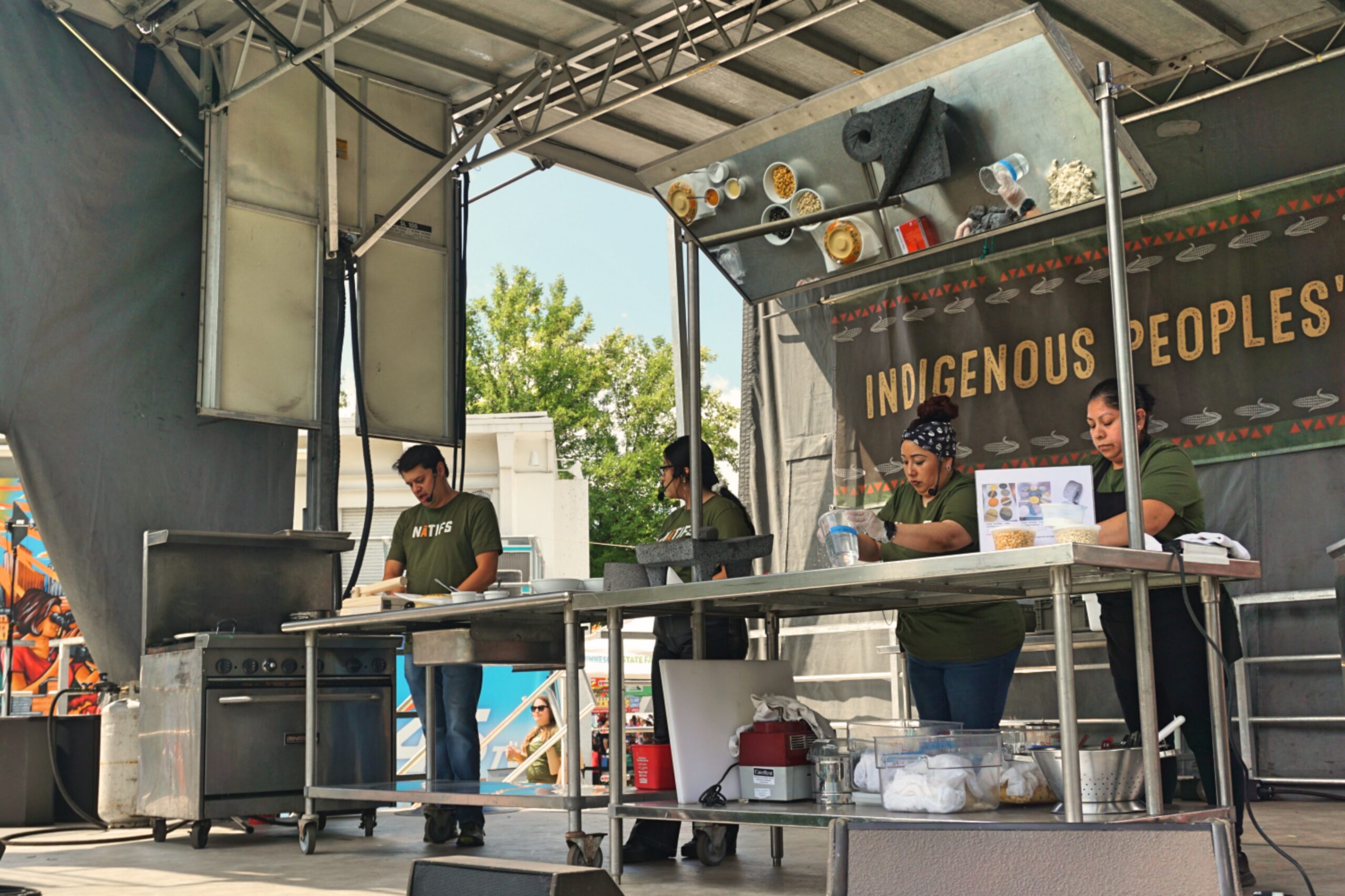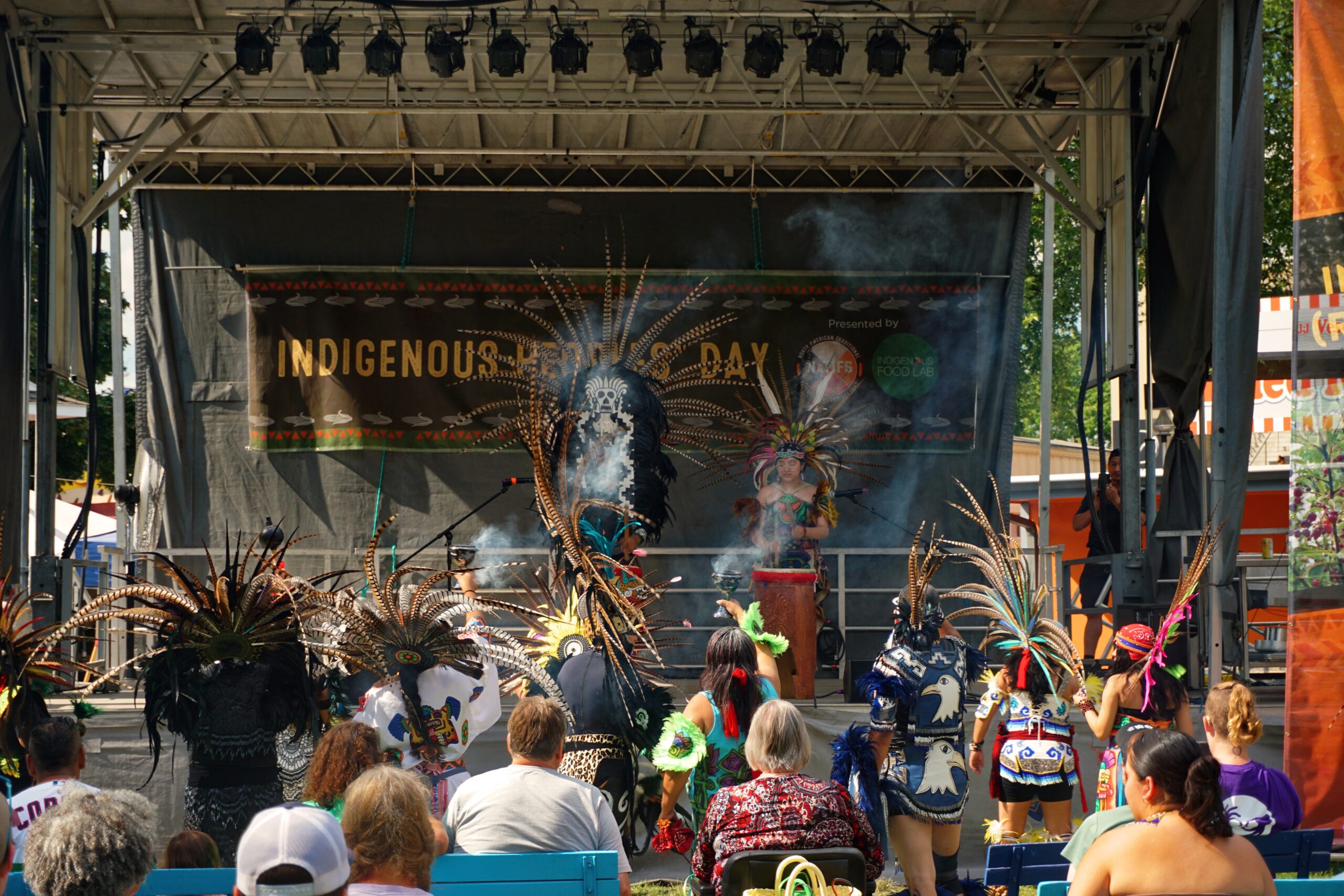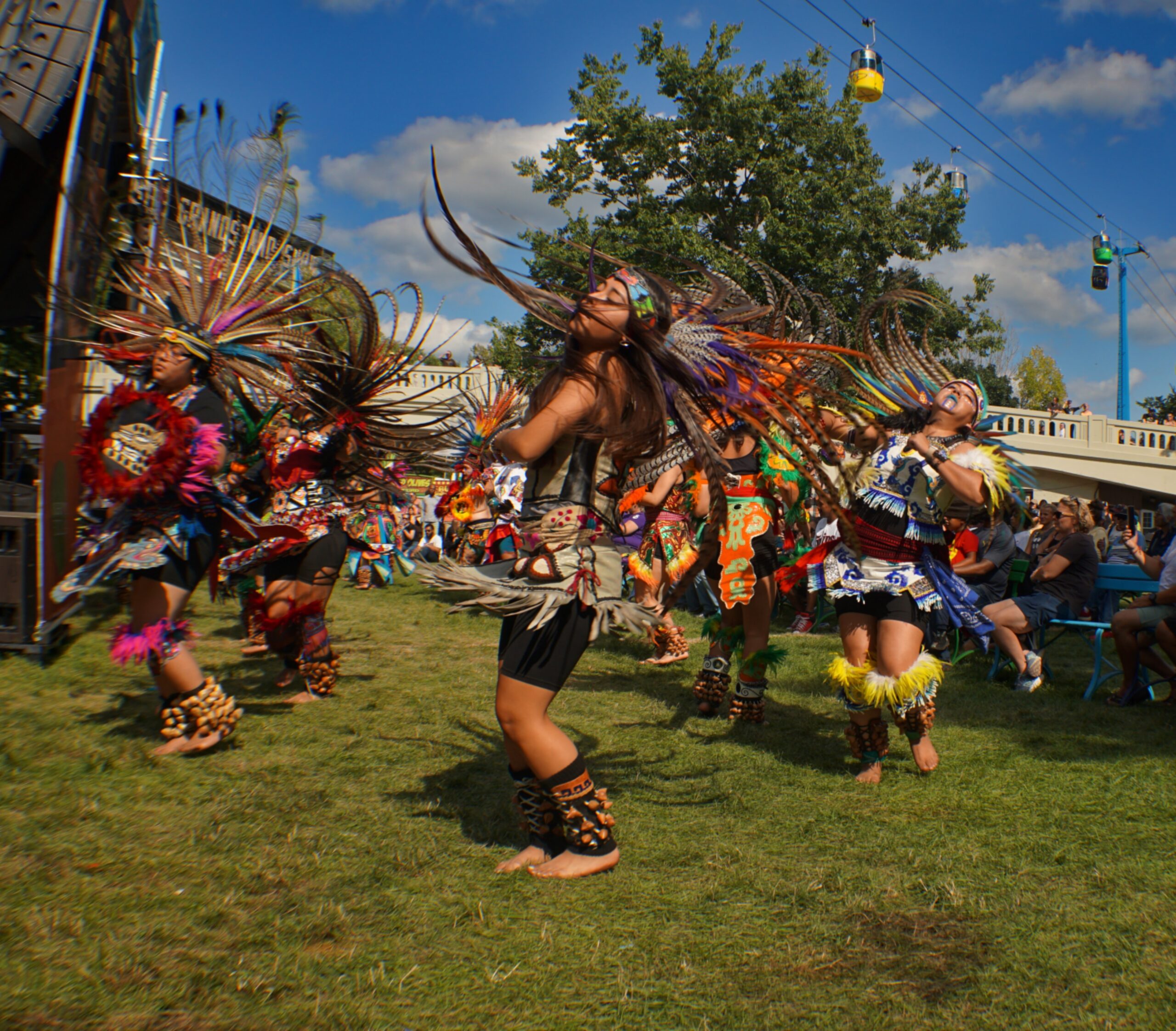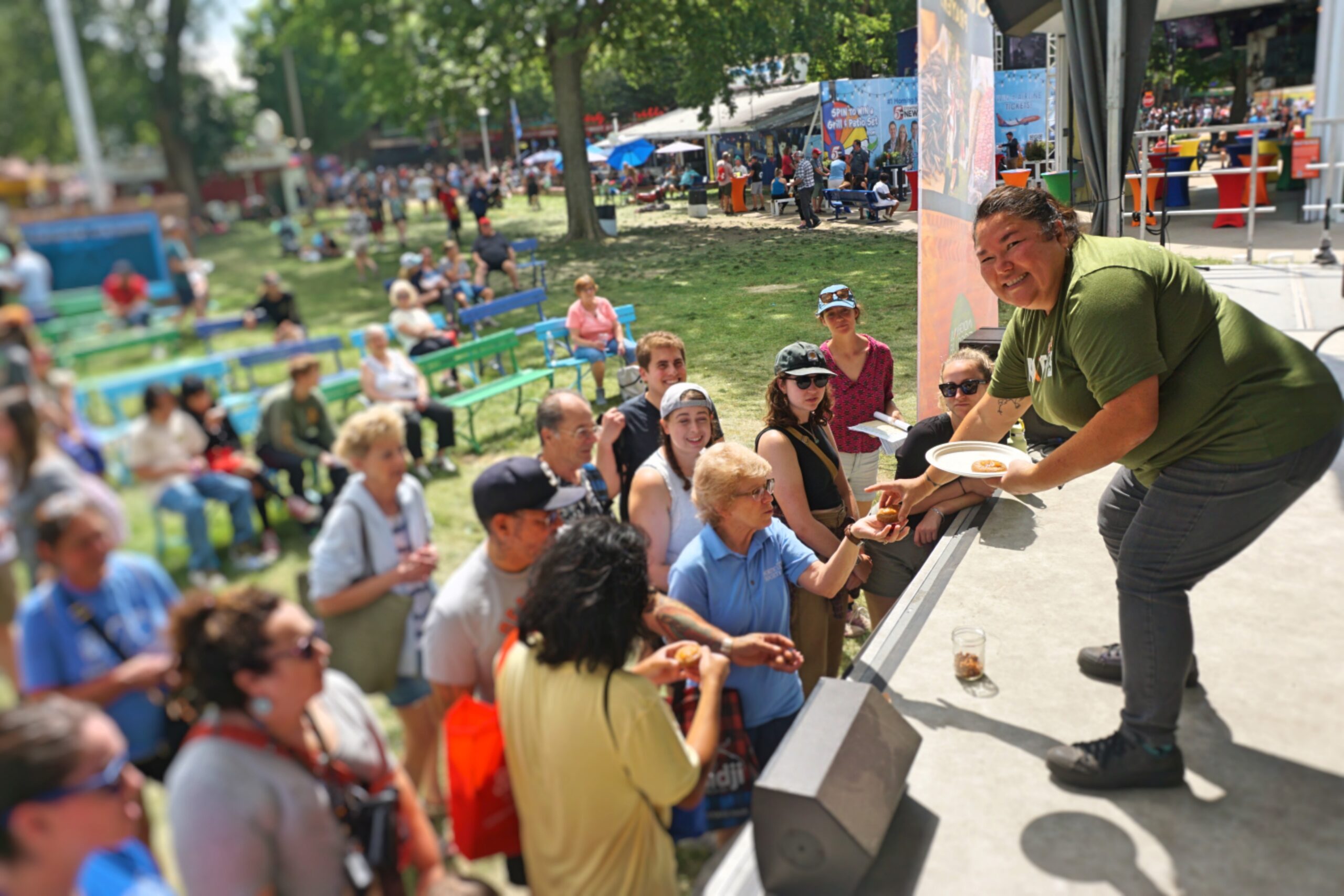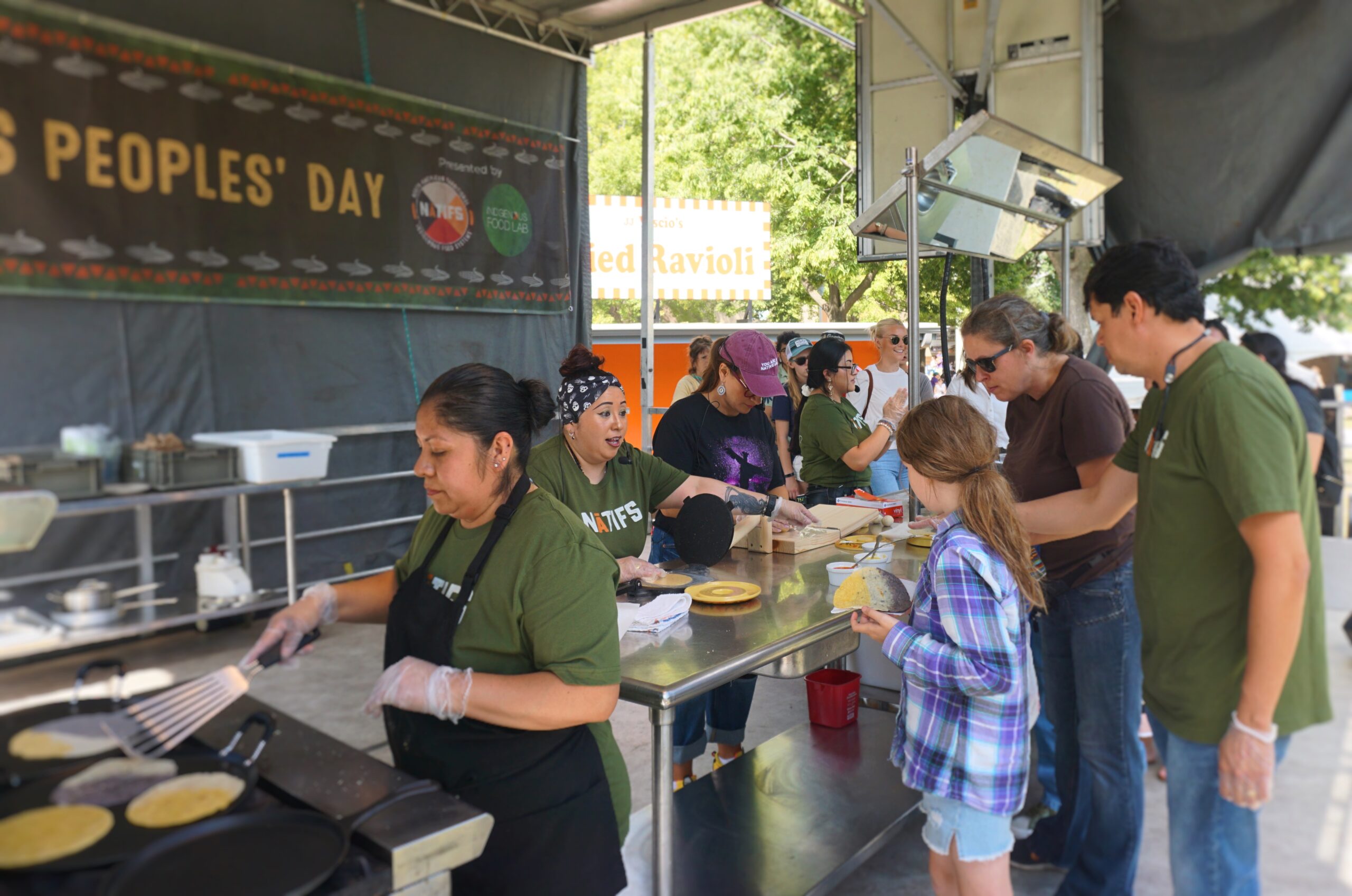 Photos by: Maia Jacobson and Ash McLeod