Dana Thompson (Dakota) and Rob Kinneen (Tlingit) attended the First Alaskans Institute Annual Statewide Elders & Youth Conference in October, and made an abundance of truly wonderful connections with individuals and organizations doing good work to increase Indigenous sovereignty.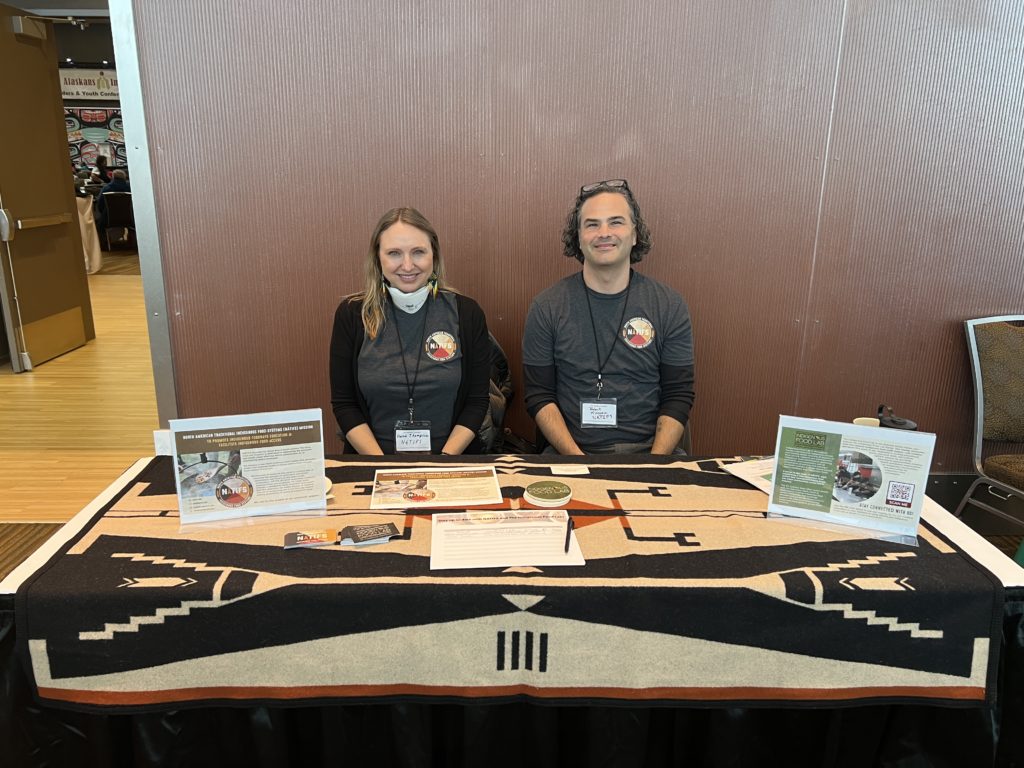 The conference was focused on elevating youth and elder voices, celebrating cultural connectivity, networking among Indigenous organizations, and creating advocacy for issues Youth and Elders face. Dana and Rob hosted a table representing NĀTIFS and the Indigenous Food Lab, talking about our work.
This trip highlighted the importance of how we interact with local efforts. When we go to other areas looking to create community and collaboration, we don't go in with the answers, but the questions. We are focused on supporting the work being done or the work already identified by the community as needed. Tribal entities and Indigenous organizations in Alaska are already doing really amazing things to create sovereignty and cultural connectivity, and being able to collaborate with those who know the needs of the community is a real gift.
As we look to possible expansions of our efforts down the line, it's with this perspective in mind. Communities already know their needs. The more we can be a partner in their work, providing assistance where needed, the more successful all of us can be.