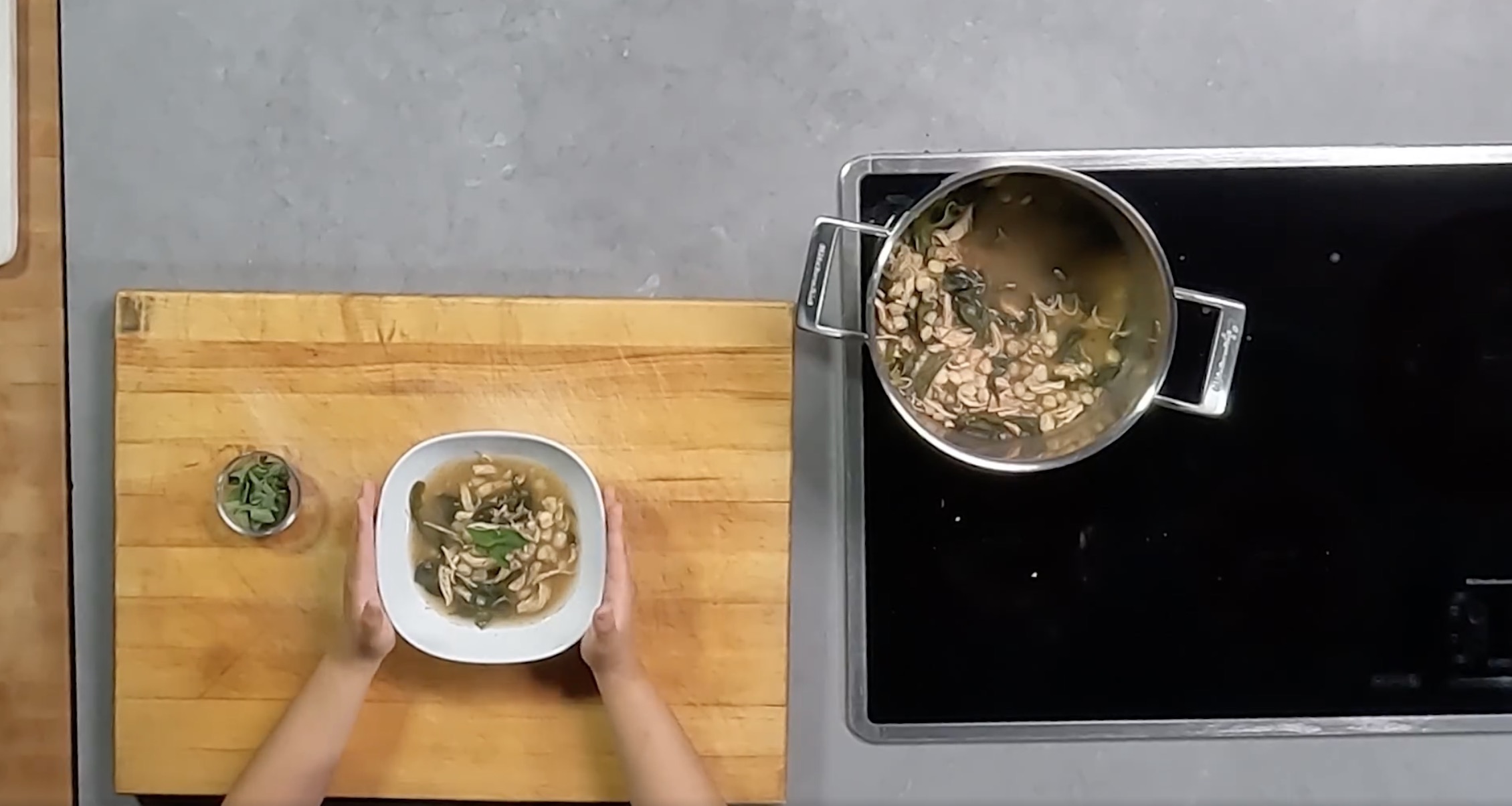 Instructions
Blanch Nettles
Heat about 4 quarts of water to boiling in a large pot.

Add nettles to boiling water, and blanch for 30 seconds. Drain, and immediately place greens in an ice water bath to stop the cooking process and preserve color and texture.

Rough chop and set aside.
Pozole
In a large pot, heat oil over medium heat. Add wild onions to hot oil and sauté 2-3 minutes until fragrant and wilted.

Add hominy (and liquid), water, salt, sumac, and optional seasonings, if using. Heat just to boiling.

Add chicken and blanched nettles. Reduce heat, and simmer for 20-25 minutes, or until chicken is cooked through.

Remove cooked chicken breast(s) from soup and place in a bowl to shred into bite-sized pieces using two forks. Return shredded chicken to the pot and stir to combine. Salt to taste.
Plating
Top pozole with additional fresh wild onions, and optional cilantro, and green chilis, if available. Serve hot.
Note
*Use Beef, Ground, Frozen if bison is unavailable.
**Use onion (white or yellow) if wild onions are unavailable
***Any sturdy green (purslane, lamb's quarter, spinach, kale, chard, mustard greens) will work well for this recipe
Chicken, Pozole