Macaroni Salad with Foraged Greens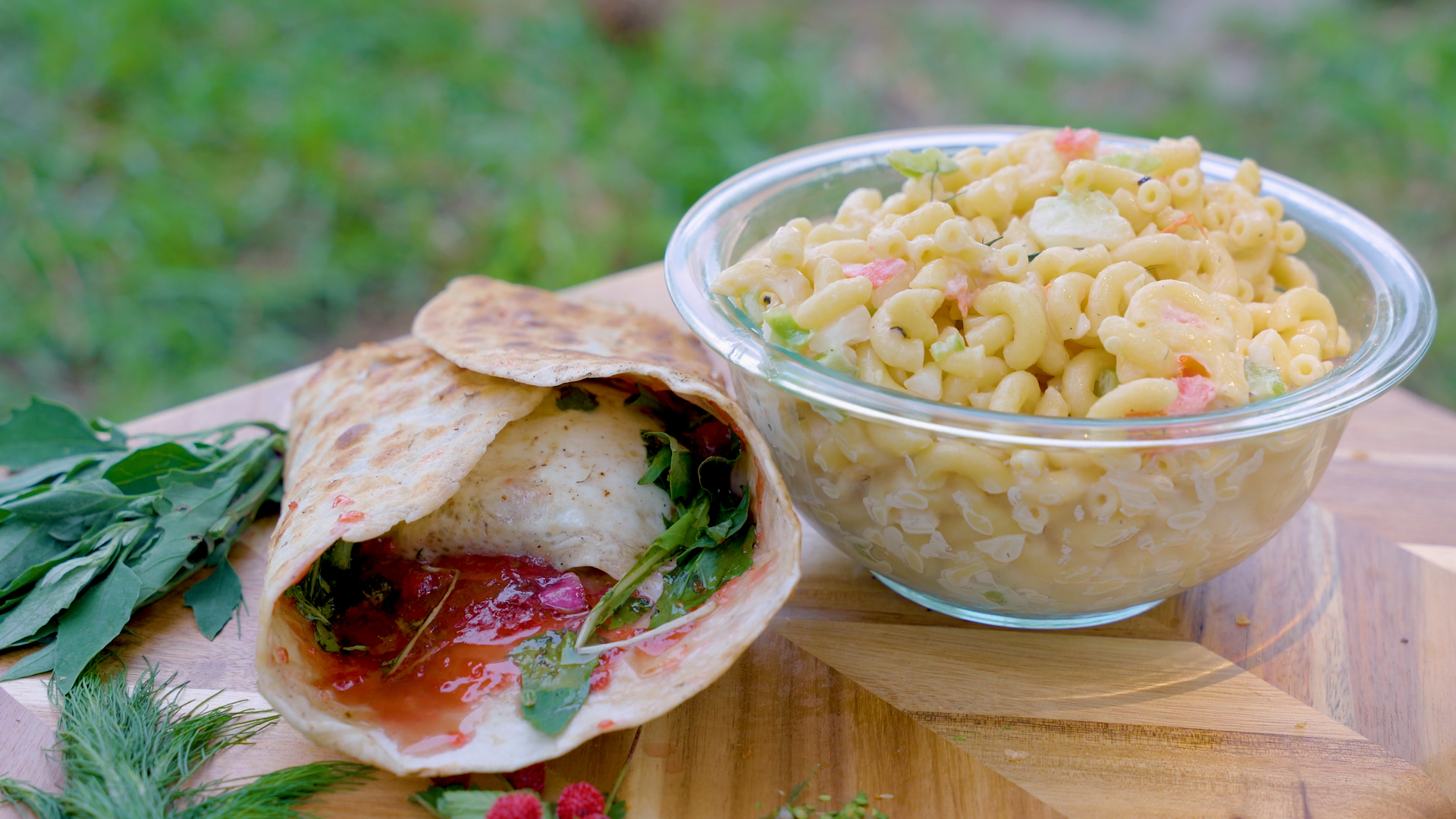 Bring a pot of water to a boil. Add a tablespoon of salt, olive oil, and macaroni. Cook pasta until done to your preference, stirring occasionally to prevent the macaroni from sticking to the bottom of the pot.

While the pasta cooks, prepare vegetables. Chop cored bell pepper, tomato, peeled onion, and peeled cucumber to uniform sizes. Finely chop dogfennel.

Combine all diced and chopped vegetables in a large mixing bowl. Add salt, black pepper, and poor man's pepper pods to taste. Mix with a spoon and set aside.

Add mayonnaise to the salted vegetable mixture in the mixing bowl. Stir to incorporate. Place in refrigerator or cooler to chill.

Once the pasta has cooked to your preference, strain. Cool the pasta by rinsing it with cold water. Add completely cooled pasta to a serving bowl.

Pour mayo and vegetable mixture on top of the cooled pasta. Stir to incorporate.

Stir to incorporate and add salt and pepper to taste.

Chill in the refrigerator for at least an hour until ready
to serve. Mix again before serving.
Plating
Note
*Use 1 cup drained, canned diced bell
peppers if fresh peppers are not available **Use 1 cup drained Tomatoes, Diced, No Salt Added, Canned if fresh tomatoes are unavailable
***Use 1 cup frozen diced onion or 1 Tbsp onion powder
Macaroni Salad, Greens