Summer Burger with Wild Strawberry Sauce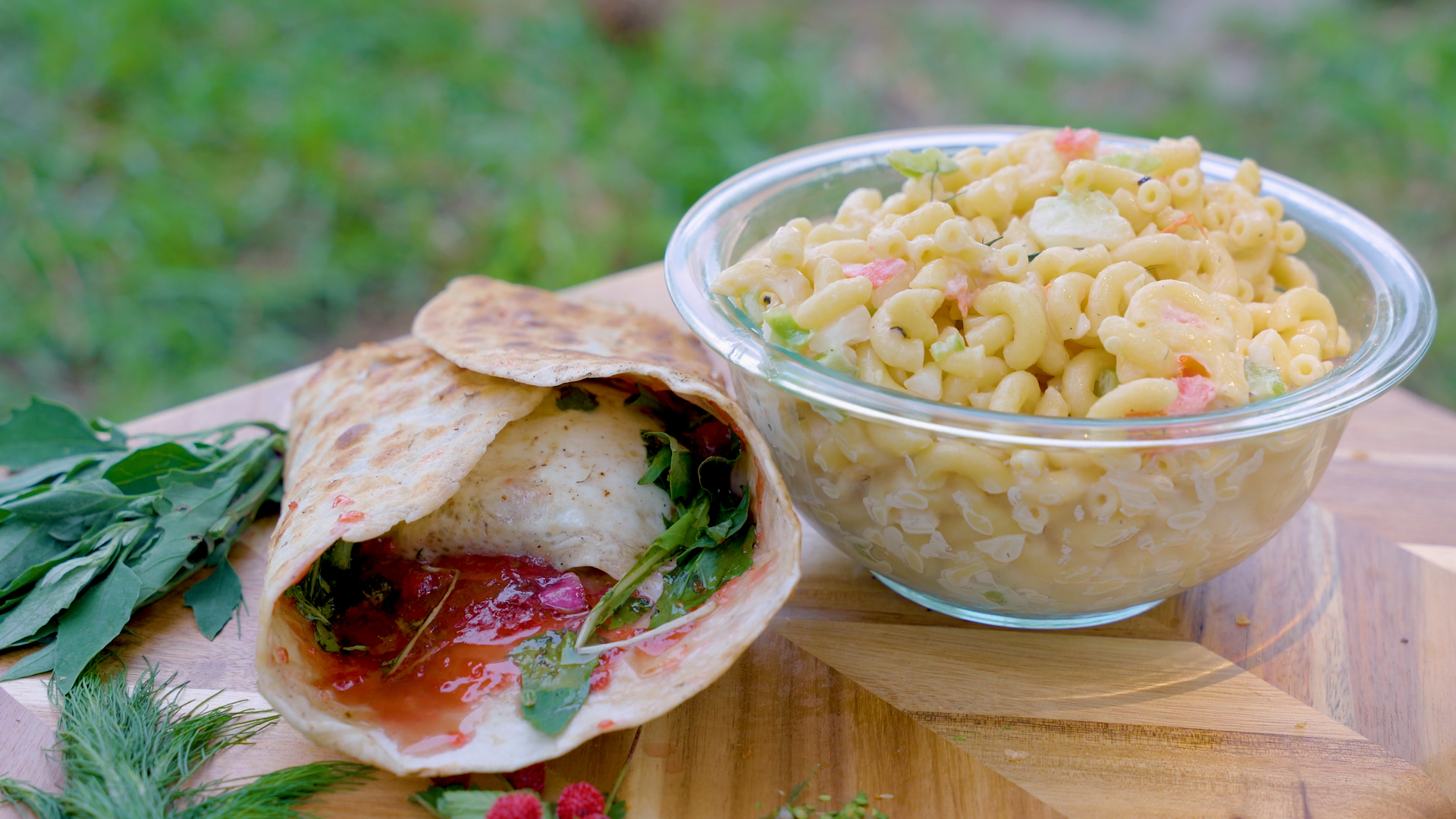 Strawberry Sauce
Add strawberries, poor man's pepper pods, sugar, vanilla, cinnamon, and lemon juice to a small saucepan. Heat over medium heat using a spoon or spatula to crush the berries into desired consistency.

Bring mixture just to a boil, then reduce heat to low and simmer for 15-20 minutes until the jam begins to thicken.

If preparing strawberry sauce in advance, remove it from the heat, pour the mixture into a small glass bowl or jar, and place it in the refrigerator to cool. If preparing to serve immediately, set sauce aside until ready to assemble the burger.
Burgers
Knead the thawed ground meat with your hands or a spoon and divide it into 3 equal portions.

Roll each portion into a ball, then form into a patty. Lightly salt and pepper on each side.

Add a light spread of oil on a cast iron skillet or grill and heat to medium to medium-high heat. When the pan or grill is hot, add patties and cook until done to preference, occasionally checking to ensure the patty isn't sticking to the cooking surface and flipping halfway through

Remove cooked burgers from the heat and place on a plate (layered with paper towels or napkins to catch excess grease if desired).

If adding fried eggs, add butter to the skillet and heat over medium heat. When pan and butter are hot, add egg(s) (depending on size of pan) and cook each to desired doneness. Top eggs(s) with salt and pepper, as desired.

Briefly heat both sides of the tortillas on a skillet over medium heat. Once the tortillas have become more pliable, spread a thin layer of mayonnaise on one side of each tortilla. Flip to continue cooking the tortillas mayo-side down, and cook until the tortilla slightly puffs up. Place a cheese slice on each tortilla as it is puffing and cook until golden brown and toasty.
Plating
Assemble the finished burgers by placing the burger patties on top of the melted cheese on each tortilla. Add an egg to the top of the burger patty if desired. Spread a thin layer of strawberry sauce on the tortilla around the burger and top with greens. Fold the bottom of the tortilla up and both sides toward the center to create a pocket for the burger and enjoy!
Serve warm.
Note
If wild strawberries are unavailable, use another
foraged berry available in your area such as brambleberries, or Blueberries, Frozen **Bison, Ground, Lean, Frozen may be substituted for beef when available
***Use Cheese, American Blended, Reduced Fat, Sliced or Cheese, American, Loaves if pepperjack cheese is unavailable.
†Use Butter, Salted if mayonnaise is unavailable
††Use any fresh or foraged greens such as lettuce, spinach, kale, or lamb's quarter
Burger, Strawberry