Sam's Persimmon-Hickory Nut Bread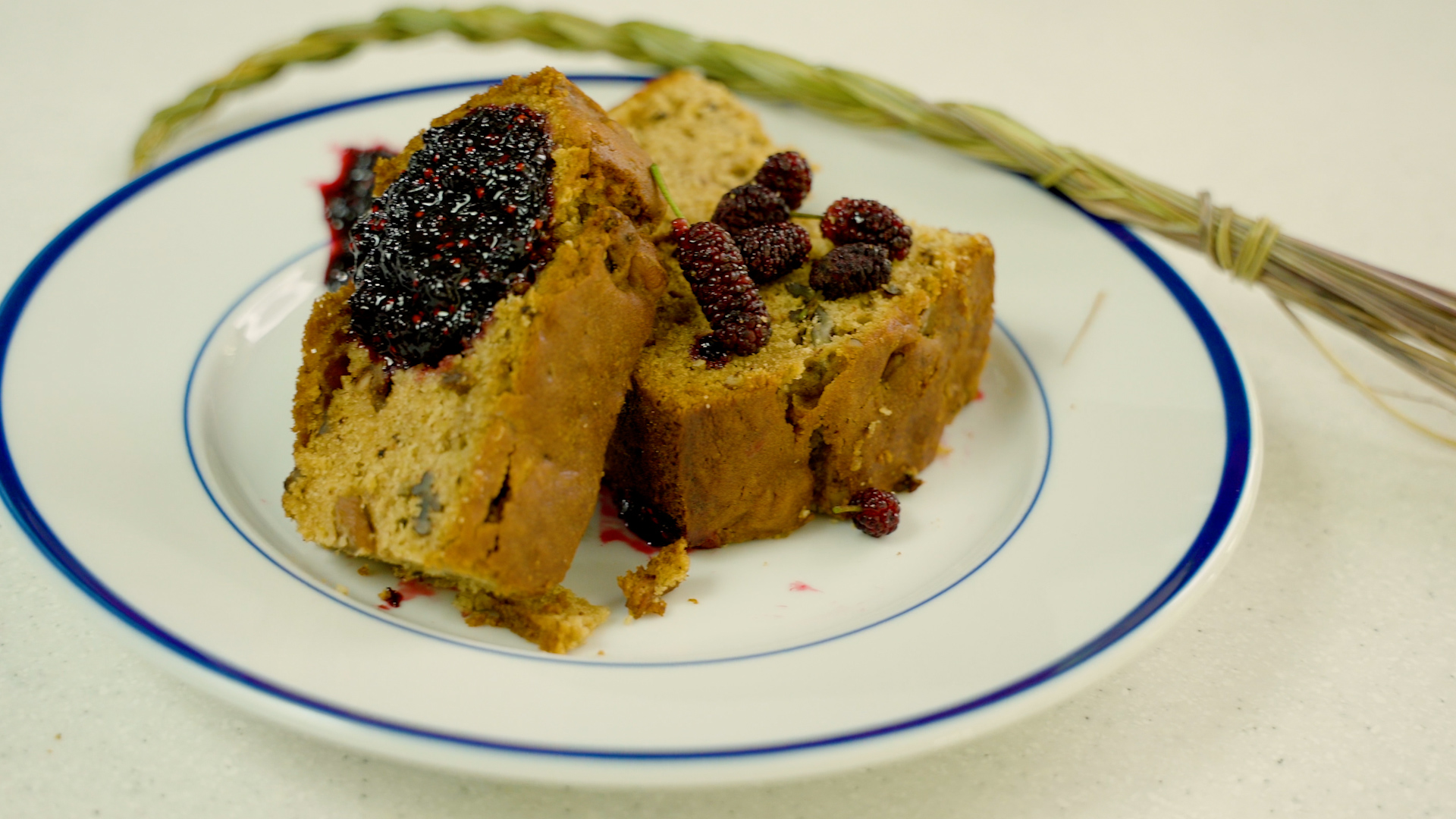 Mix dry ingredients and set aside.

Mix maple syrup and eggs, then add coconut oil, breaking
it into small pieces with a pastry cutter or fork

Now mix in the other wet ingredients.

Add dry ingredients and mix just until all flour is
moistened.

Spread into an oiled casserole dish and bake at 375 F for
about 50 minutes.

This is a great recipe to use a traditional Native American fruit. Start a new tradition with your family of gathering persimmons and enjoying this savory fall/winter bread.
Note
*Use chopped pecans or hazelnuts if hickory
nuts are not available
**Use 1 1⁄2 Tbsp Egg Mix, Dried plus 6 Tbsp water if fresh eggs are not available
***Use frozen persimmon pulp if fresh persimmons are not available
†Use Oil, Vegetable or Butter, Salted if coconut oil is not available
"Full credit should go to the source of this delectable recipe, namely Samuel Thayer. Sam is one of North America's preeminent foragers, and he is great because he practices what he preaches. His recipe, steadily refined over the years, has been useful to me in delighting many Native Americans to the pleasures of the American persimmon. The exact source is the book, Incredible Wild Edibles- 36 Plants that can Change your Life, 2017, pg 262." - Linwood Watson
Bread