Indigenous Food Lab Market Update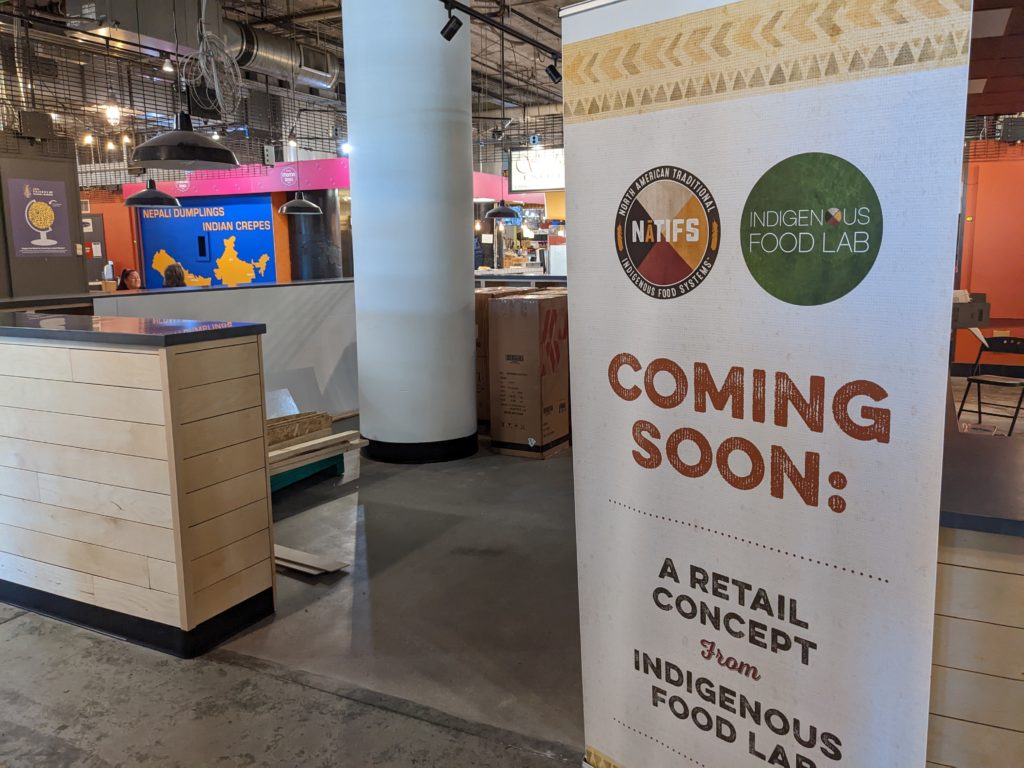 The menu for our hot lunch bar in the upcoming Indigenous retail market is taking shape. The theme is "Choose Your Direction", which is a "Build Your Own" meal concept where the customer can choose from a variety of proteins, "Directions" (meal types), sauces and vegetable add-ons. We will offer two signature vegan soups with the option to add proteins. The menu offerings will change weekly, and based on the season.
"Four Directions" Menu Options:
NORTH: Grain Bowl (Quinoa, Red Lake Paddy Rice, Hominy)
SOUTH: Tacos (2x House Made Tortillas)
EAST: Salad Greens (Seasonal and Foraged Selections)
WEST: Choganyapi (Open Face Lakota Sandwiches)
Community Fund:
In an effort to provide accessible meals to anyone in our community, regardless of this ability to pay, we have developed a "Community Fund" program that will allow customers to round up on their purchases and also donate funds/pay it forward for meals to help support this work. We are offering a bowl of pozole or chili and a cup of tea to anyone who asks.
Tea bar R&D: Assistant Retail Market Manager Jason and Market Herbal Specialist Francesca have been making huge tea batches for all of our most recent events. These tea blends are the batch tests of what will be available at the IFL Market tea bar, featuring Indigenous medicinal ingredients that are both healthful and delicious!
Indigenous Food Lab Update
The Indigenous Food Lab recently got new molinito stones!These stones are made in Mexico and they are made of volcanic stones. They are used by our Nixtamal team to grind the corn into masa. Gustavo, the owner of Nixta, visited the IFL to see how we are working the corn and to give us suggestions about how we can do it better. It is wonderful to be able to work in partnership with experts in the field of nixtamalization and masa!

At the moment, we are using Potawatami corn from Ramona Farms for arepa dough and hominy that we sell to Owamni for their use. It has a unique look; in addition to being vibrant colors, it is delicious!